Scrivener 3 for Windows themes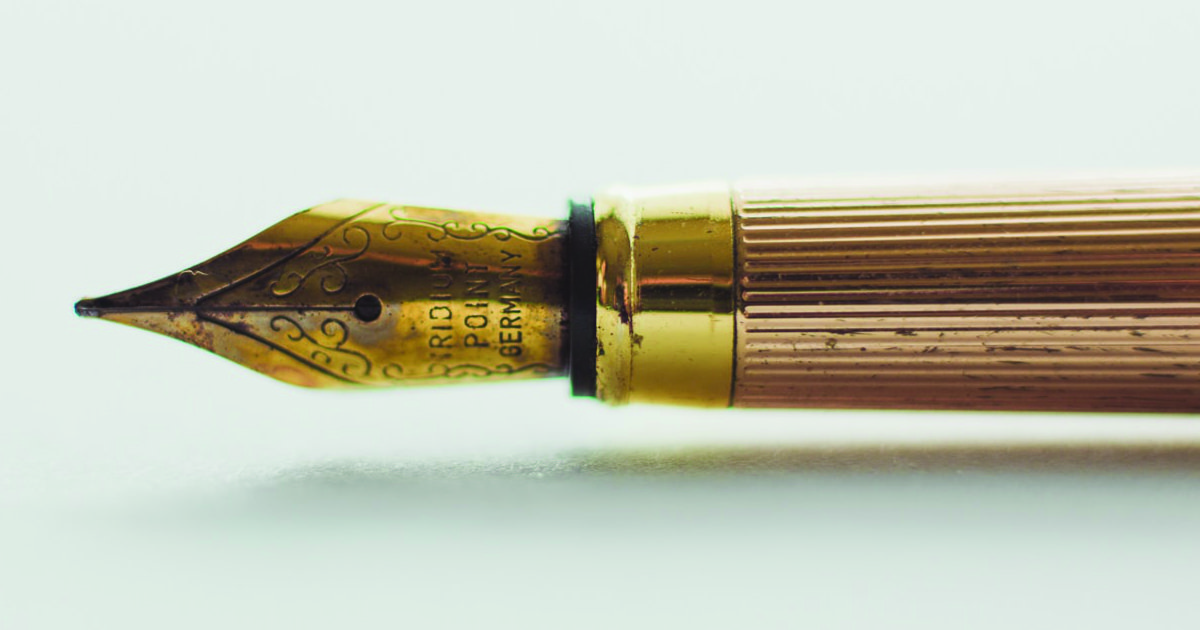 After many delays (I believe it was originally scheduled for 2018!), Scrivener 3 for Windows was finally released on 23 March.
I've been doing a bit of writing using Scrivener 3, and – to cut a long story short – I think it's great!
It looks a lot cleaner than Scrivener 1 (which was the last version – there was no Scrivener 2 for Windows). What's more, Windows users finally have access to pieces of functionality that Mac users have had for years.
I'm especially happy about the fact I've now got a lot more control over how my manuscripts are compiled from Scrivener into Microsoft Word documents! 😁
I've now got my manuscripts outputting just the way I want them, without having to do any subsequent tweaking in Word, which is fantastic.
Themes
Scrivener 3 comes with various themes, allowing you to style the user interface with different colours. Unfortunately there's no quick way to toggle between these.
When you change theme, you have to restart the application for your changes to take effect, so it does take a bit of time to go through all the themes and find one that you like.
When I was trying to decide on a theme, I tried to find a web page that gathered screenshots of all the themes in one place, but there wasn't one. As such, I decided to create such a page, in case it proves useful to anyone else!
Below you'll find screenshots of all the base themes – the ones that come with the software. No words, just pictures.
At the end, I'll also reveal which theme I like the best!
Default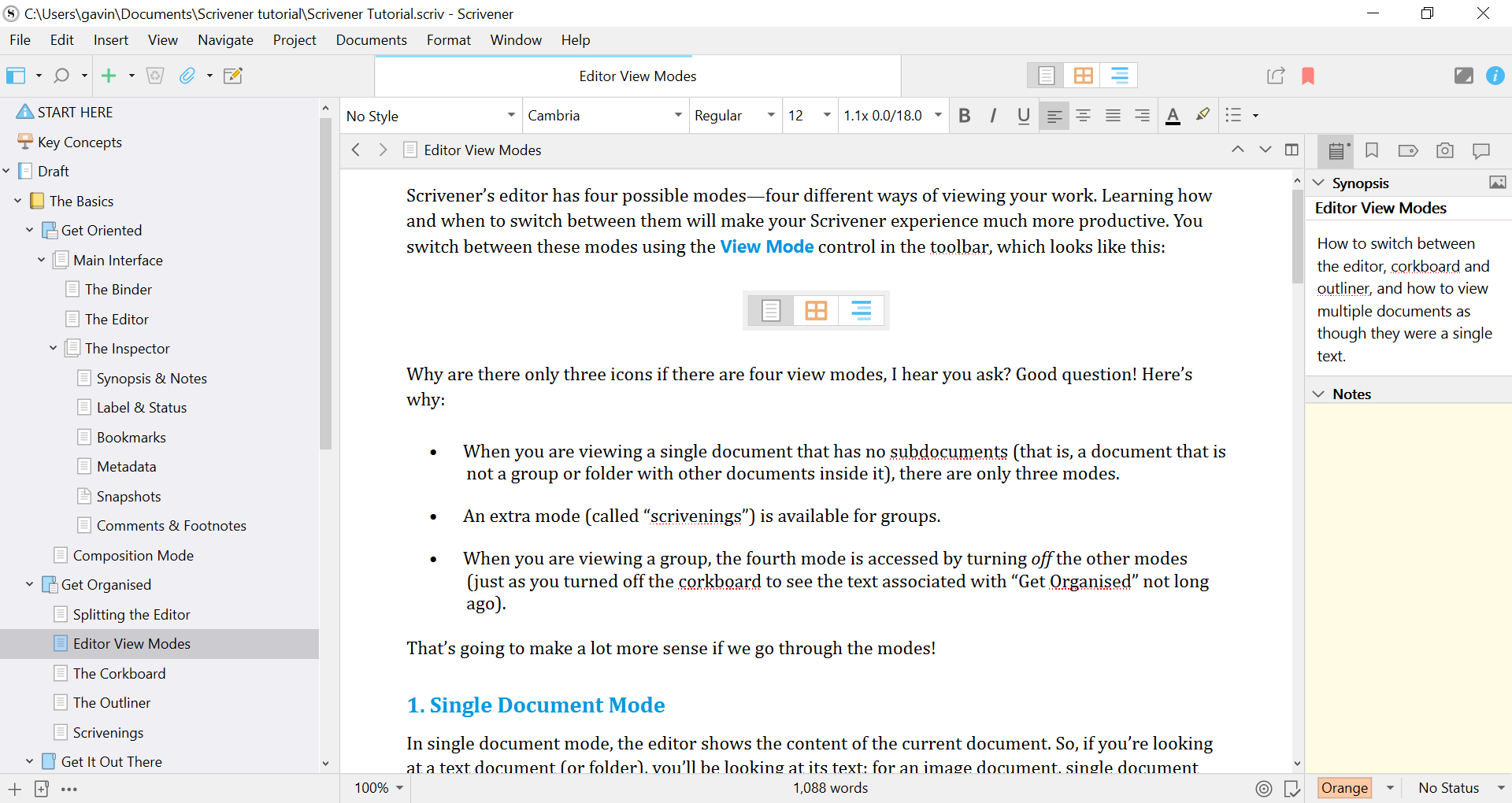 Dark Mode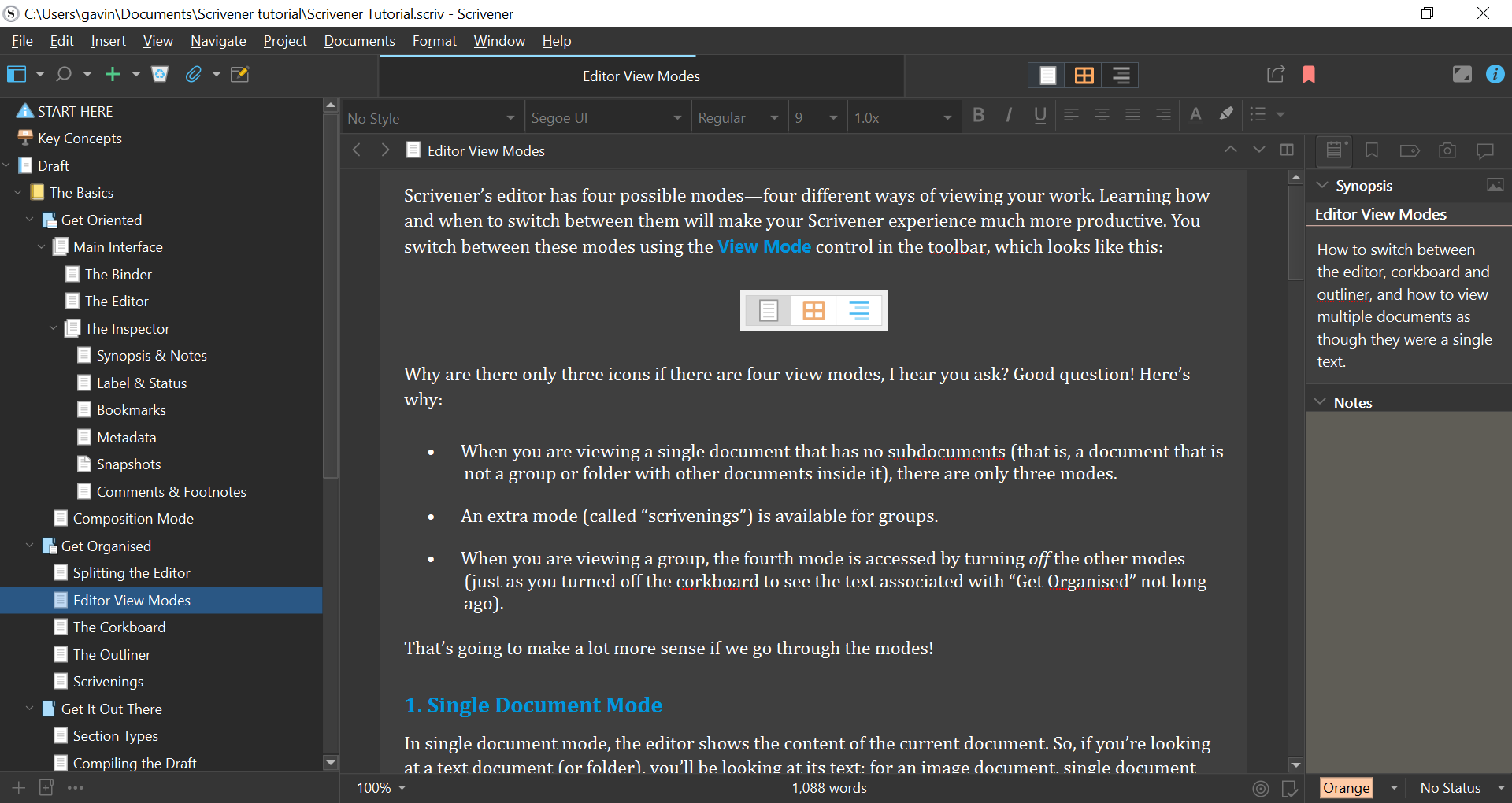 Grey Matter Dark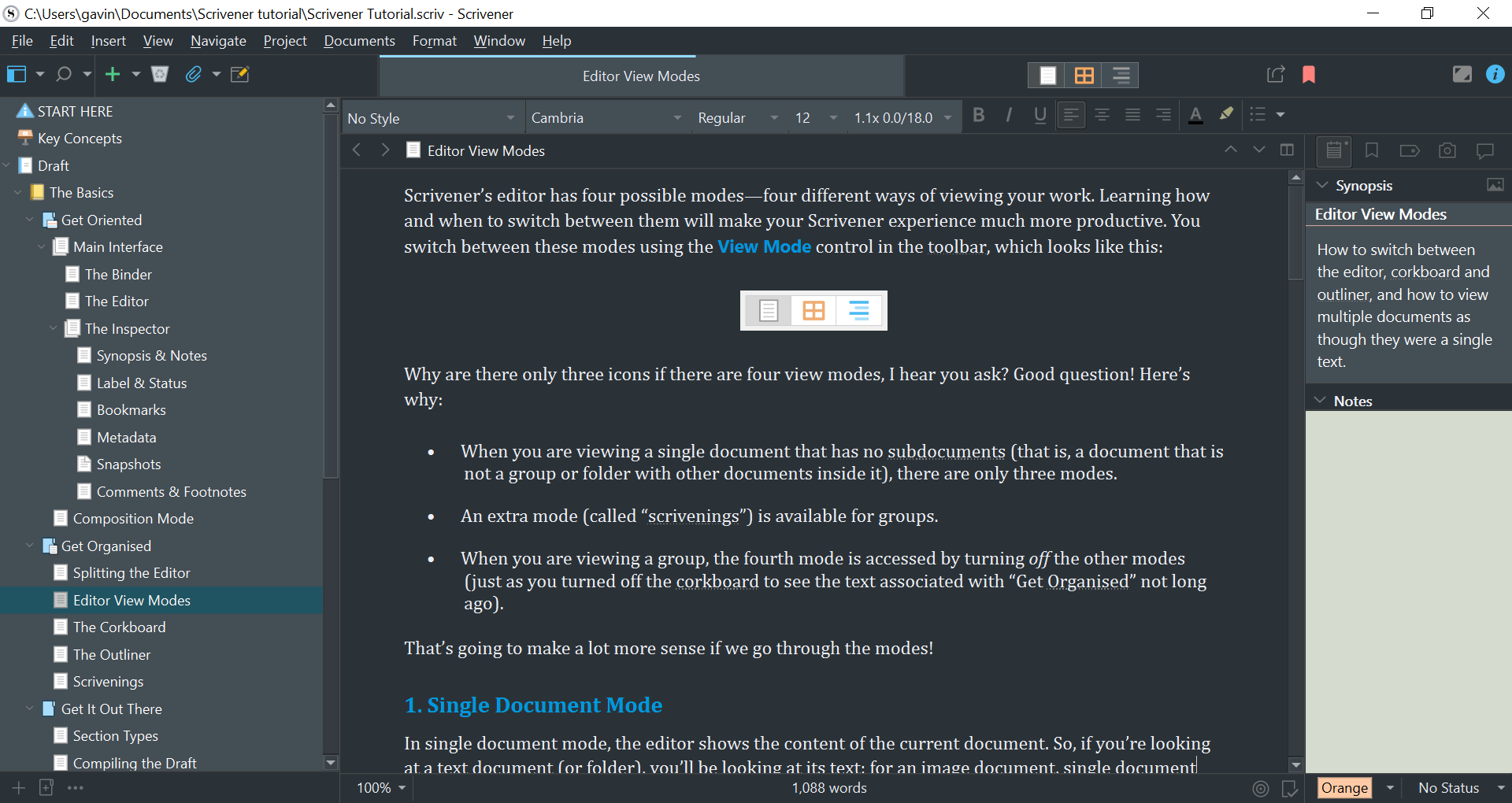 Grey Matter Light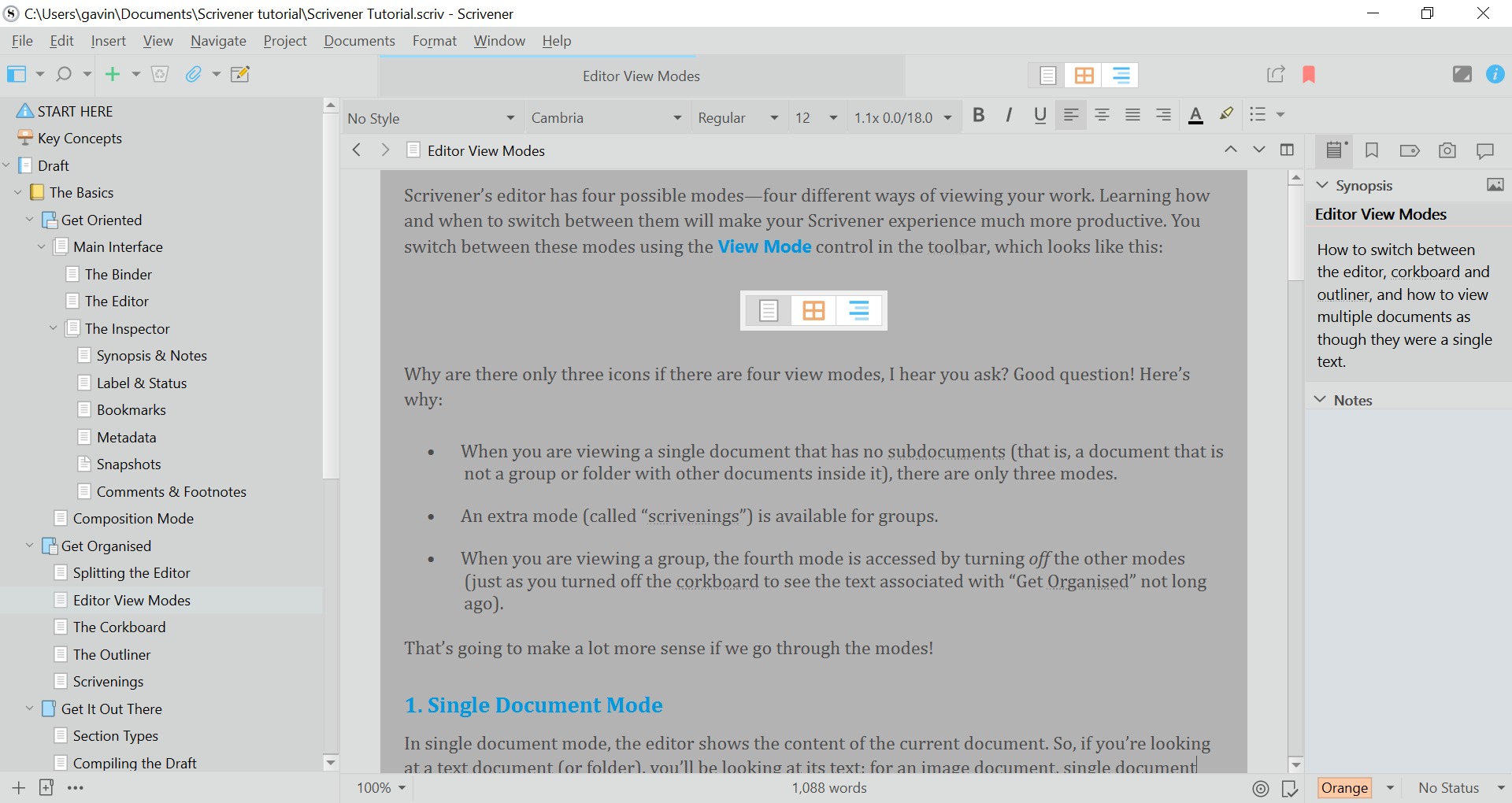 Mellow Yellow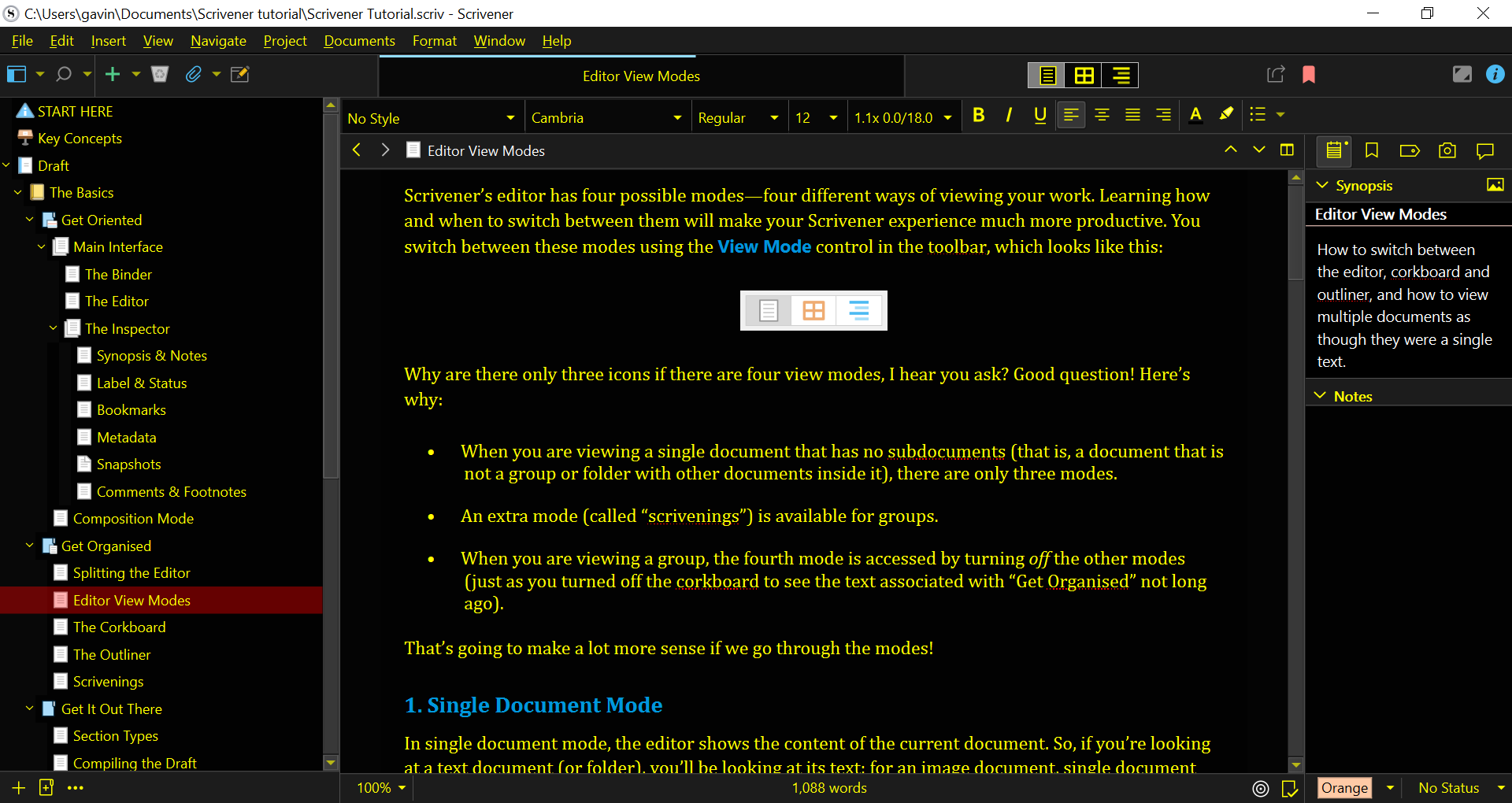 Ocean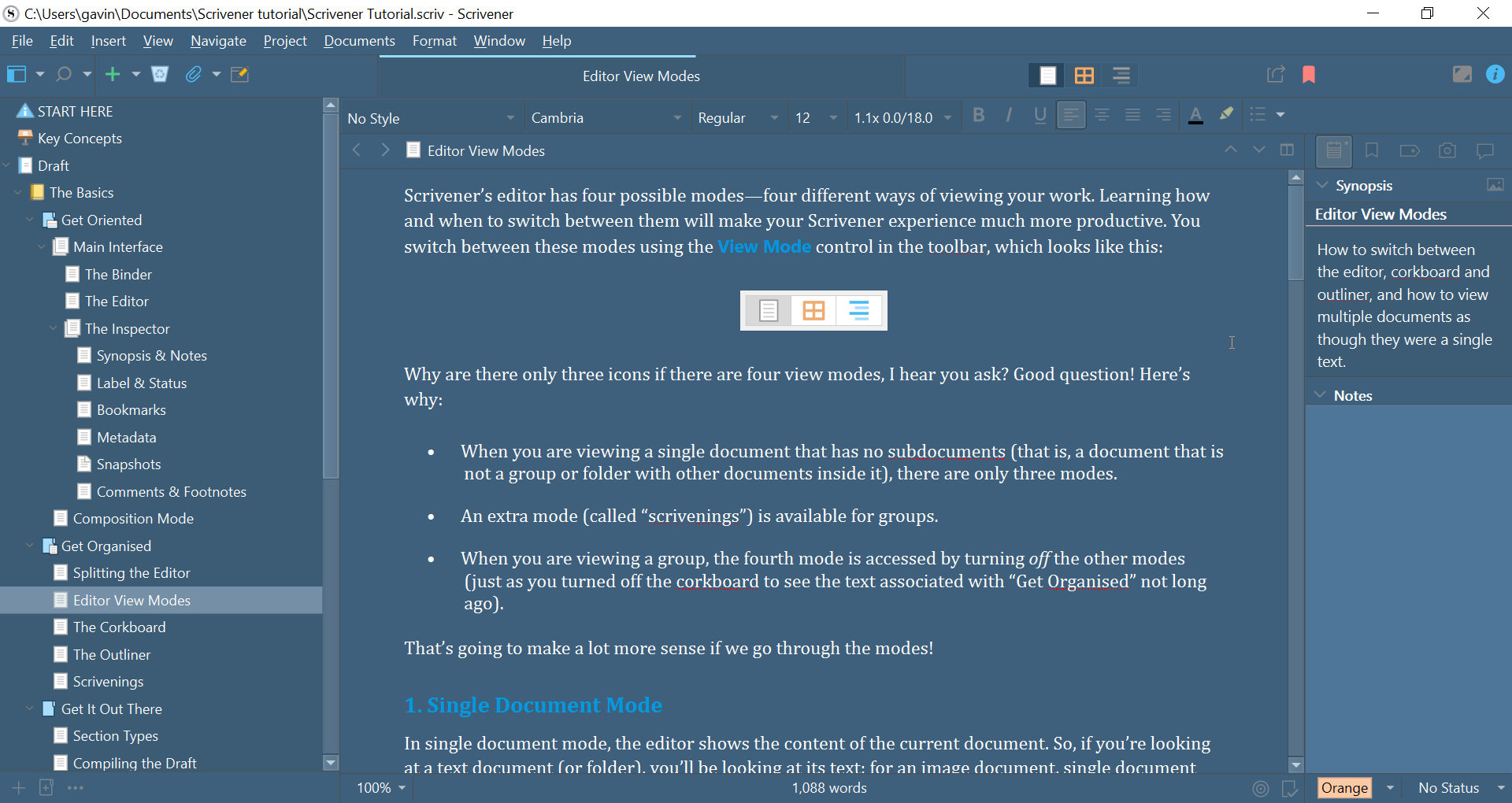 Solarized Dark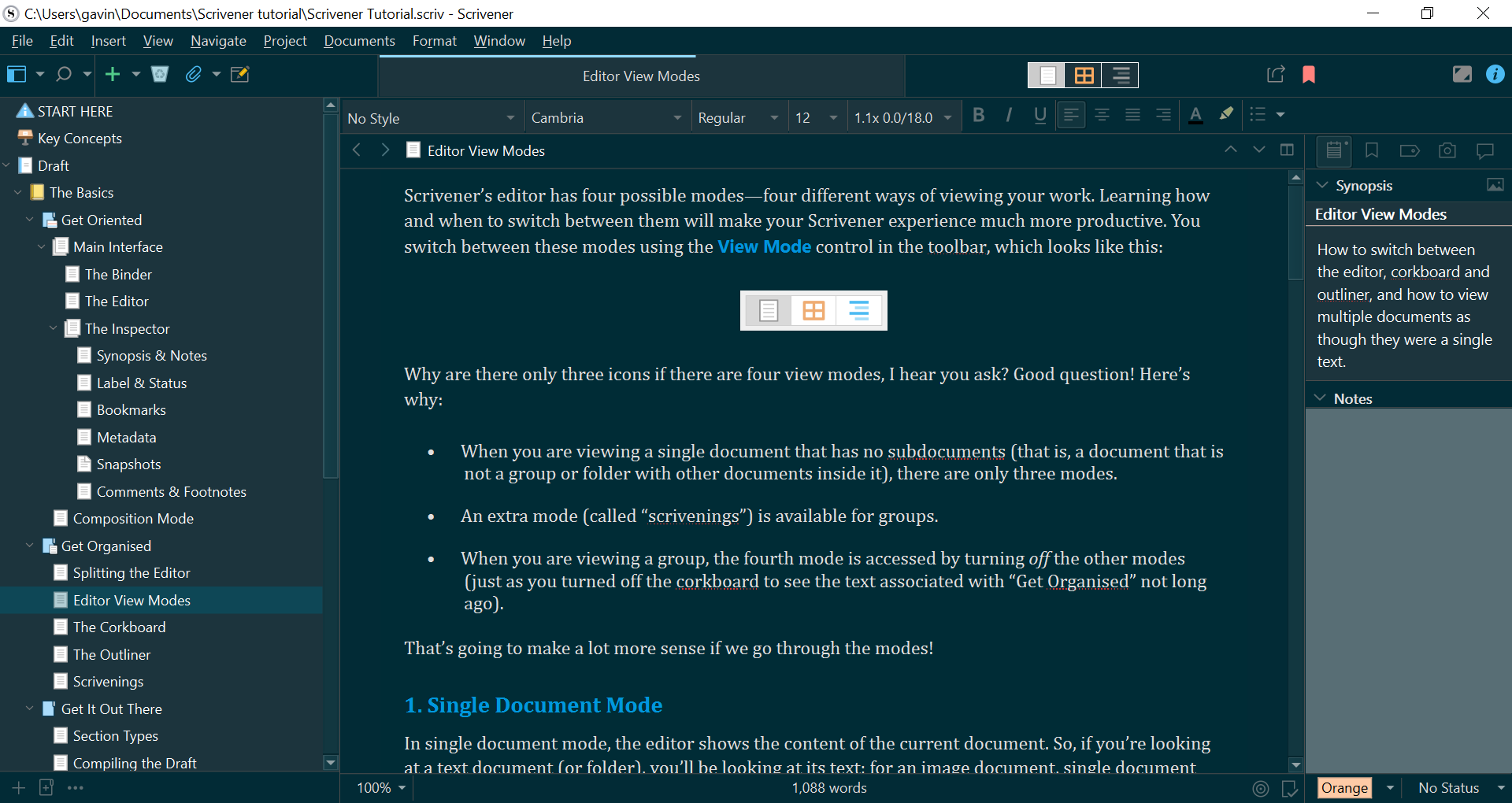 Solarized Light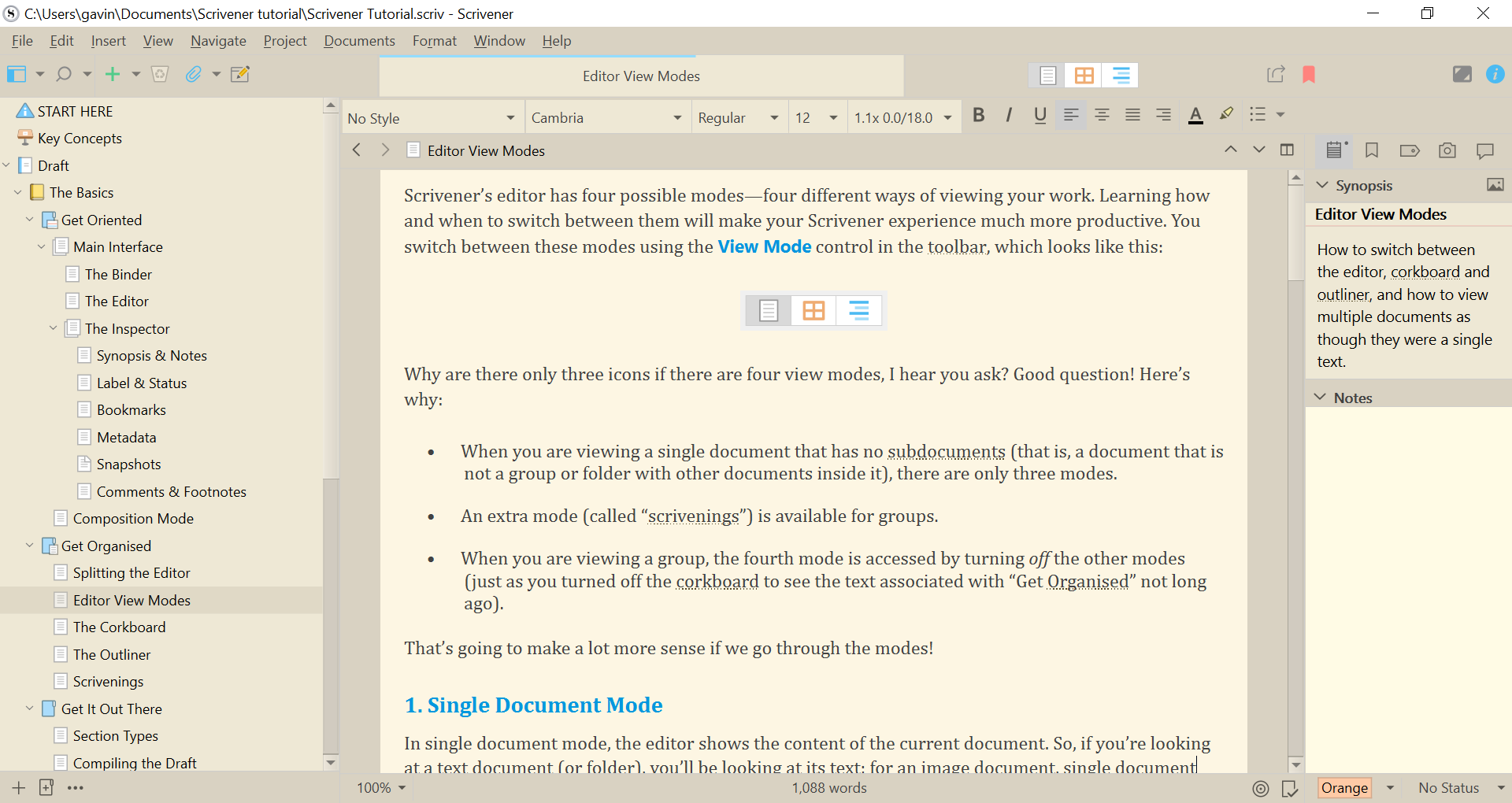 Violet Haze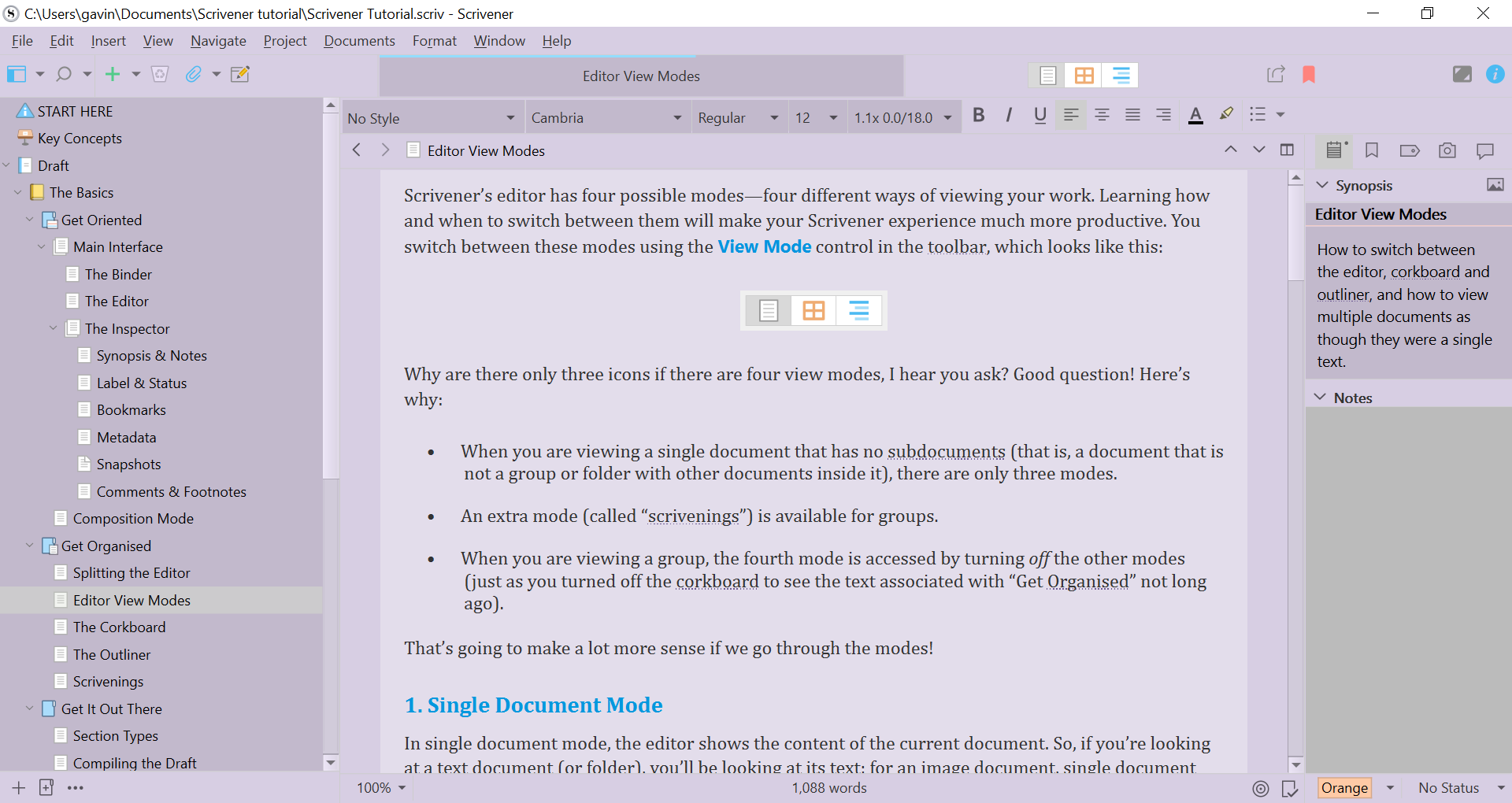 And my favourite is…
Dark Mode!
I do also really like how clean the Default theme looks, but when you're staring at Scrivener for long periods at a time, Dark Mode is much easier on your eyes – at least, that's been my experience.
Whatever theme you decide to use, I wish you the very best of luck with your writing in the brand-new Scrivener 3 for Windows!